During Covid-19 Brenna is not in the gym – BUT is prioritizing these athletes for in-clinic appointments. For an appointment ASAP please email brenna@flipphysio.com with "OGC Athlete" in the subject.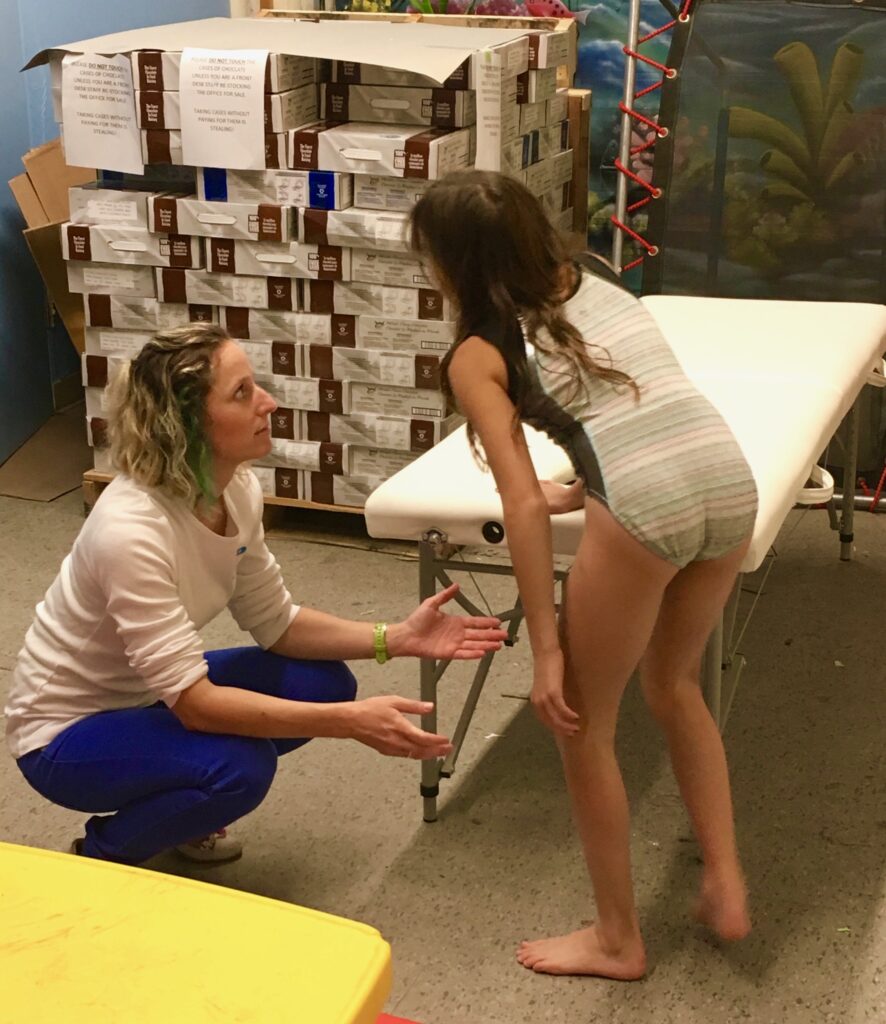 Registered physiotherapist Brenna Casey is a former National level gymnast, Canadian National Trampoline Team Member & 2004 Athens Olympic Trampoline Team Member. She has an abundance of experience as a gymnast, an athletic therapist and a physiotherapist overcoming injuries, and is excited to share her passions for safe & timely return to sport and injury prevention with OGC athletes.
Brenna has been treating athletes on-site at Ottawa Gymnastics Centre since 2012. Brenna recognizes the importance of early intervention and injury prevention from both her personal injuries during her athletic career and her training as a Certified Athletic Therapist. Brenna is keen to ensure these are available to the gymnasts at OGC through offering treatments at the gym itself with a significant 50% discount.
On-site Brenna is able to provide physiotherapy assessments, gymnastic specific biomechanic assessments, treatment with manual therapy, portably modalities, a variety of advanced taping techniques, and education regarding exercises and stretches to the gymnasts, their coaches and their guardians.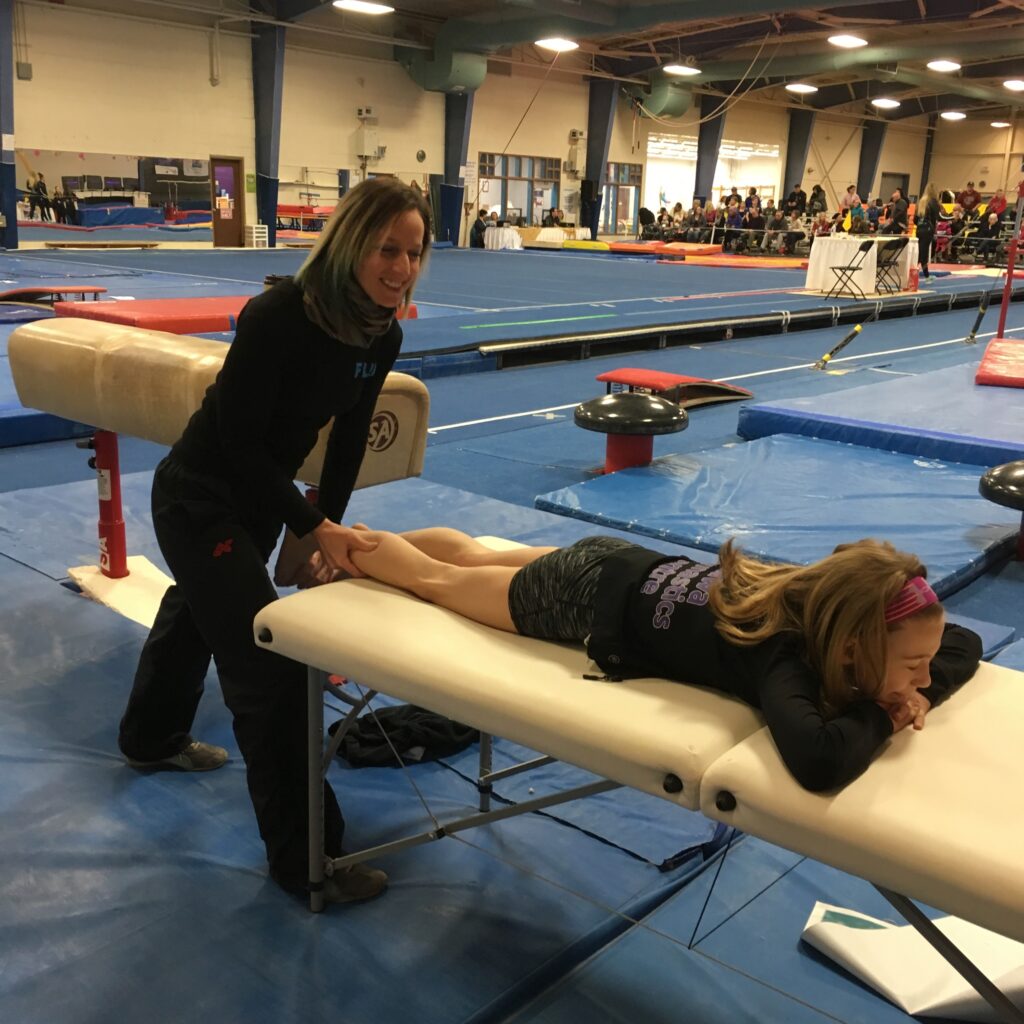 You can book your child for an appointment using our on-line booking. Please create a specific account for the athlete themselves, as each patient needs their own account. The athlete and guardian accounts can be linked through our system to allow for easier booking and billing.
For any questions please contact info@flipphysio.com or call 613-612-9686.