Meet Your Physiotherapist Brenna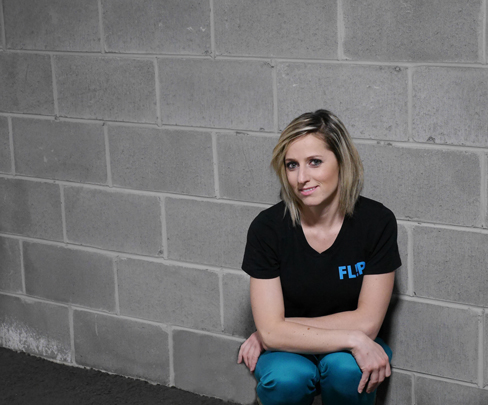 BRENNA IS CURRENTLY ON MATERNITY LEAVE
Brenna Casey, the founder and owner of FL!P, believes that health is the top priority in sustaining participation in sports and active living at all ages and levels. Brenna incurred her fair share of injuries throughout her career as an athlete, which did inspire a greater level of mental toughness, perseverance and dedication, but also led her to the realization that many injuries are preventable. Brenna's experiences with great medical professionals helped her on her journey of competitive sport through overcoming physical and mental obstacles of injuries. As such, she was inspired to give back to the active community by pursuing her Kinesiology degree and Athletic Therapy certificate at York University. She succeeded in obtaining Certified Athletic Therapist status and went on to her Masters of Physiotherapy from Queen's University and is now completing her Sport Physiotherapist designation. Advanced Medical Acupuncture and Active Release Techniques were two of many useful tools that helped Brenna recover from multiple injuries, and thus she has also obtained these designations in order to best help her clients.
Brenna is a Registered Physiotherapist in good standing with the College of Physiotherapists of Ontario.
Education
Contemporary Medical Acupuncture, McMaster University, 2008
Queen's University Masters of Physiotherapy, 2006
Certified Athletic Therapist CAT(C), 2004
York University Honours BSc in Kinesiology and Health Science Degree, 2004
York University Specialized Honours: Certificate of Athletic Therapy, April 2003
Certifications
NHS Manual Therapy Certification (Bristol, England), Active Release Technique™ Full Body Certified, Certified First Responder, National Coaching Certifications in Theory, Gymnastics, Trampoline, Waterskiing, and Basketball (NCCP – #CC641240)
Community Outreach: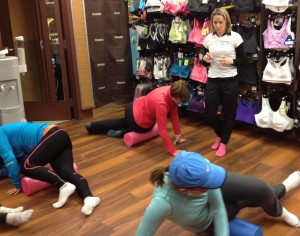 Brenna can be frequently found providing educational talks to various clinics at Ottawa area Running Room's. Brenna's passion for injury prevention stem's from her own experience of dealing with injuries herself while continuing to strive for her athletic goals.  Brenna's common talk topics include: injury prevention, dynamic warm up, stretching, tips for using the acuball/foam-roller/massage-stick, etc.  There are some pictures and video's of some of this information in the Exercise section of this website.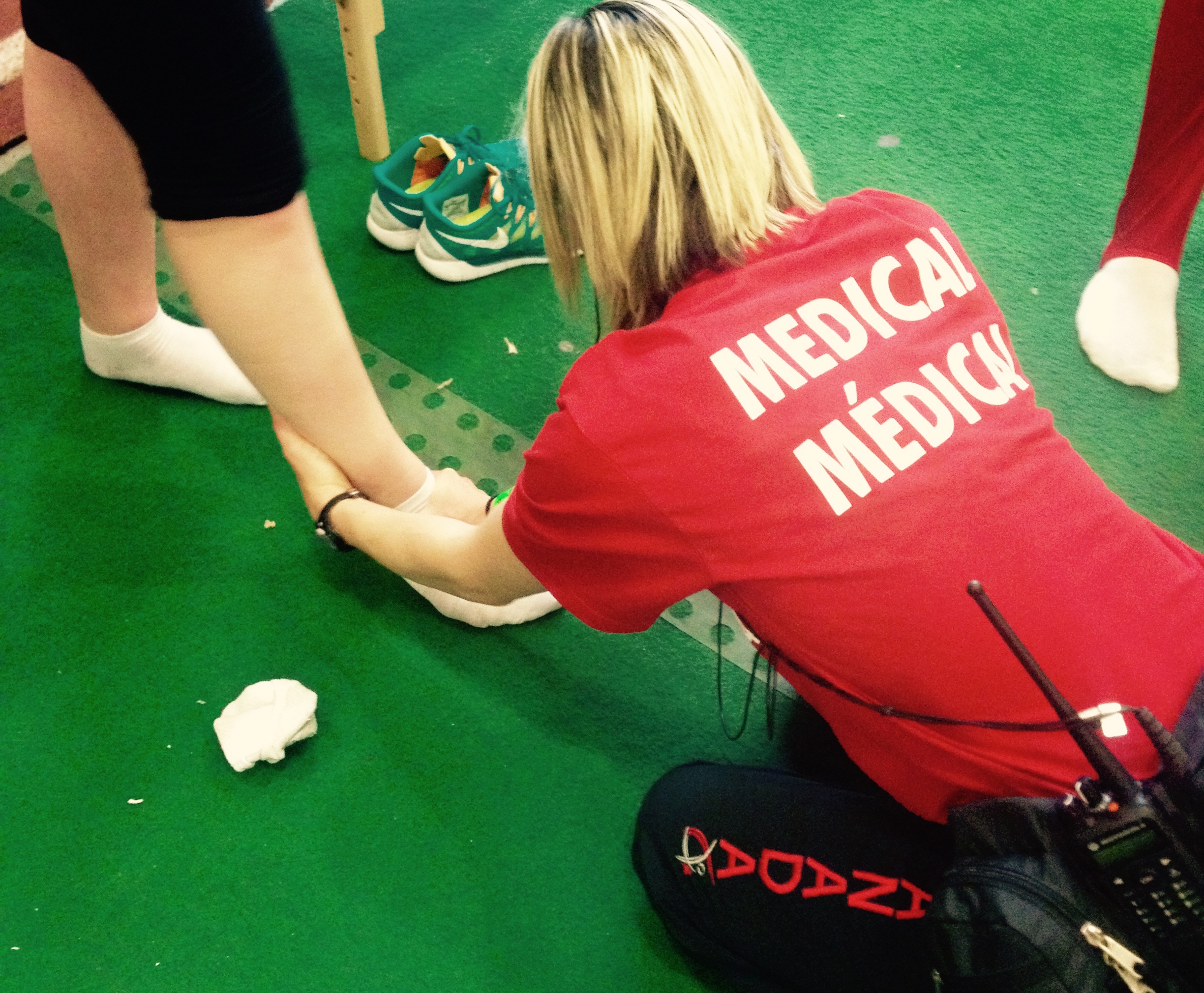 Brenna currently works with gymnasts in the gym and at local and national competitions.  Brenna's goal is to change her role on the Canadian Trampoline team from being a long standing competitor to being one of the team's World Cup Circuit physiotherapists.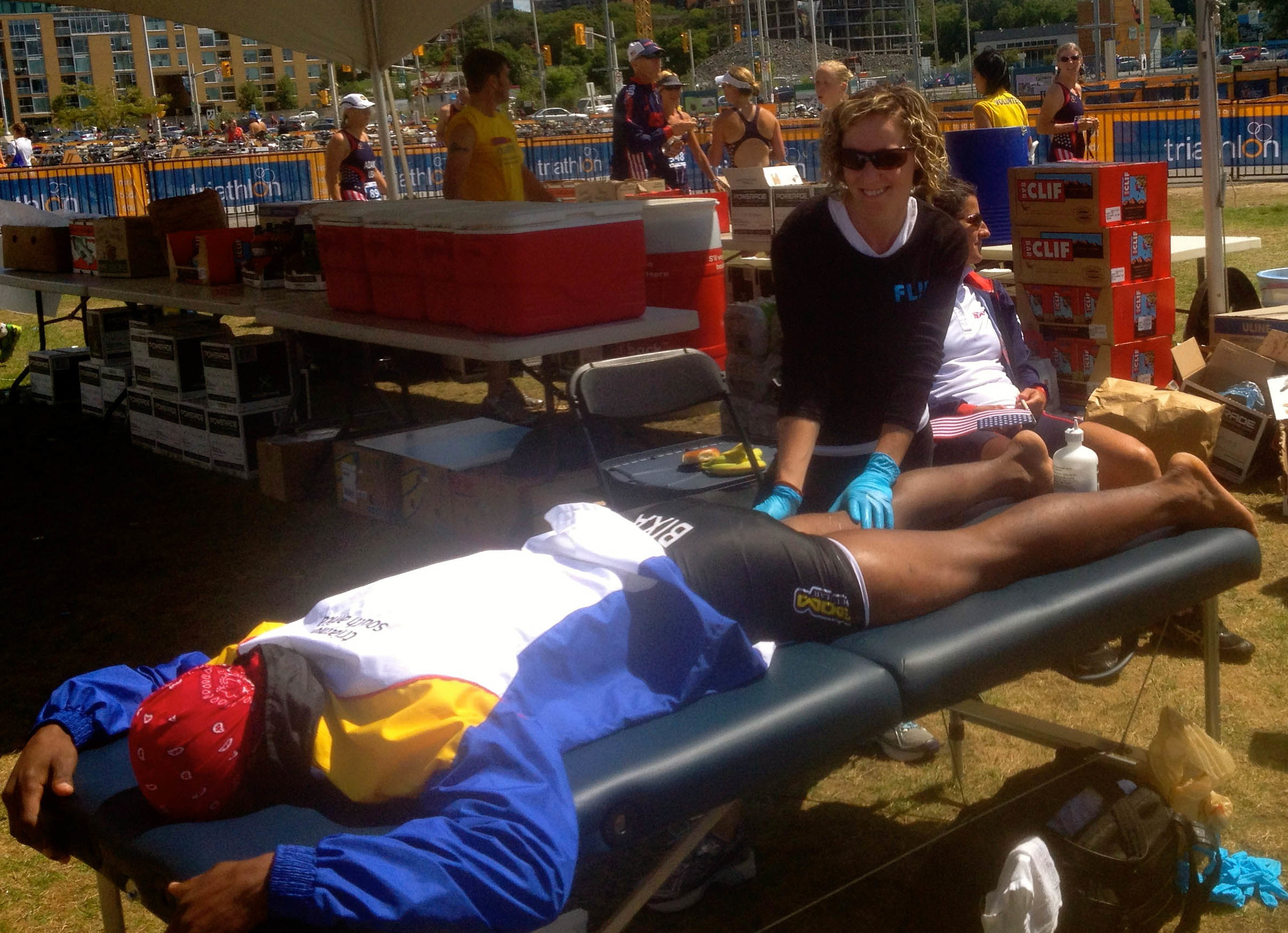 Brenna began as a Certified Athletic Therapist working with many sport teams in Toronto. She has continued field coverage via site Physiotherapy for   local and international events, such as the 2013 World Duathlon Championships, Ottawa, Ont., and the 2015 Ironman World Championships, Kona, Hawaii.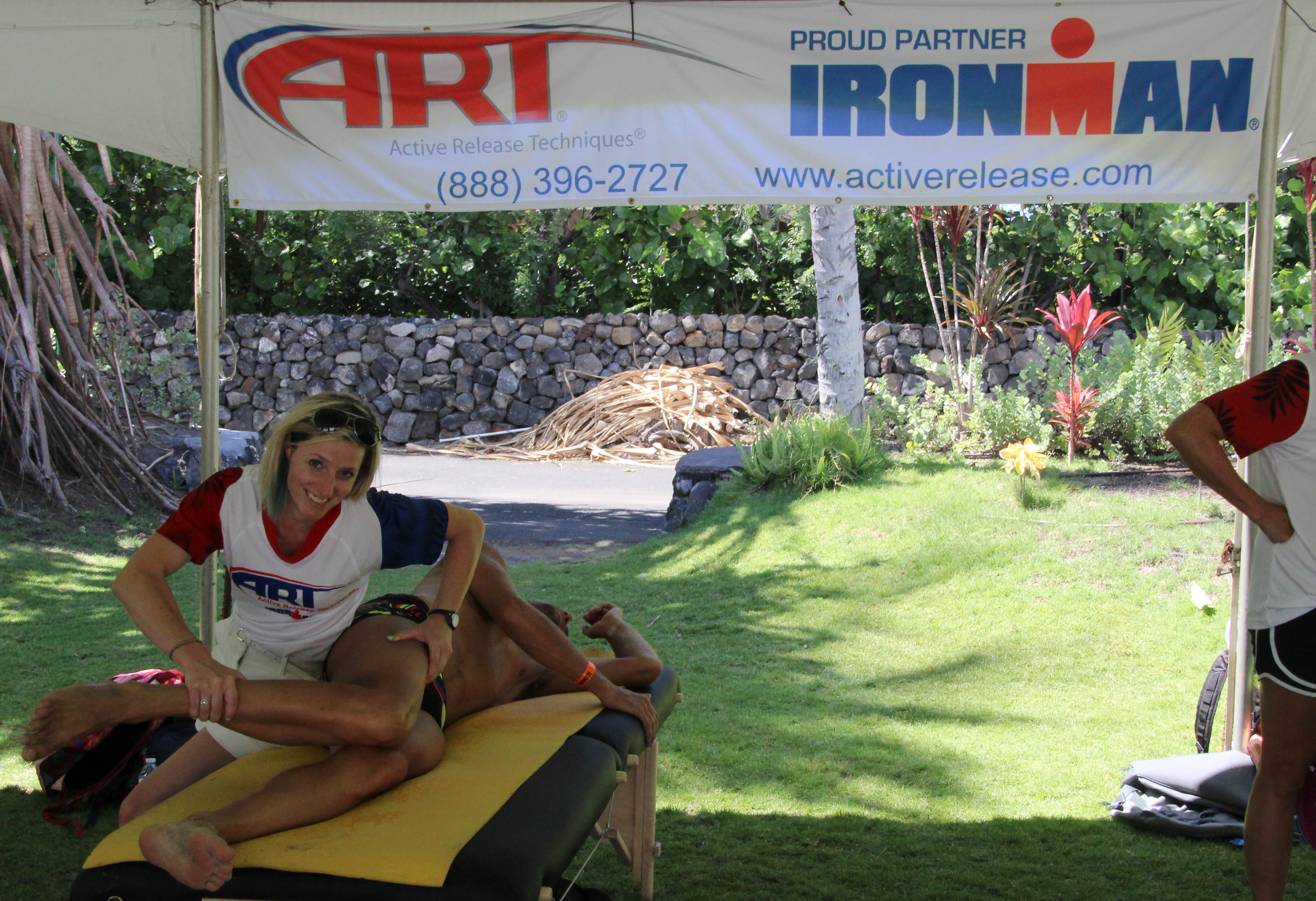 Brenna is always open to assisting other athletes and teams. For more information for team physiotherapy support please contact: brenna@flipphysio.com
Brenna loves being a Westboro Lululemon Ambassador Alumni helping with events such as Injury Prevention seminars, Sunday Morning Yoga, and jumping with Spring Action Trampoline during Westfest!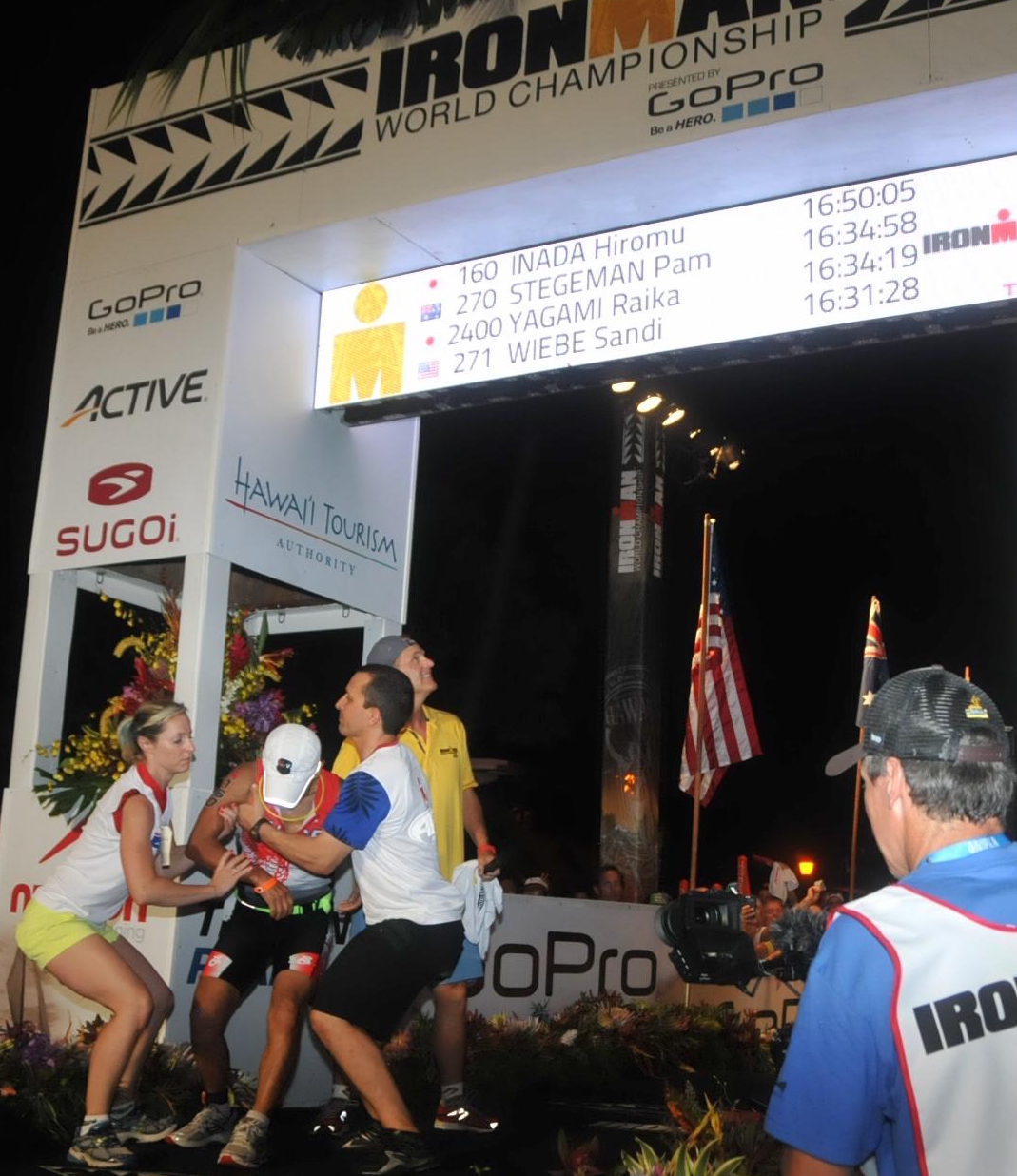 Medical Team for IronMan World Championships 2015 in Kona, Hawaii
I had an amazing time working with the astonishing athletes in Kona for the 2015 Ironman WorldChampionships over the past couple of weeks!  I want to thank all of my clients for their patience while I was away, and of course for being so diligent with their home physio during that time 🙂
I also want to thank Active Release Technique for putting together such an All-Star group of therapists to look after these athletes.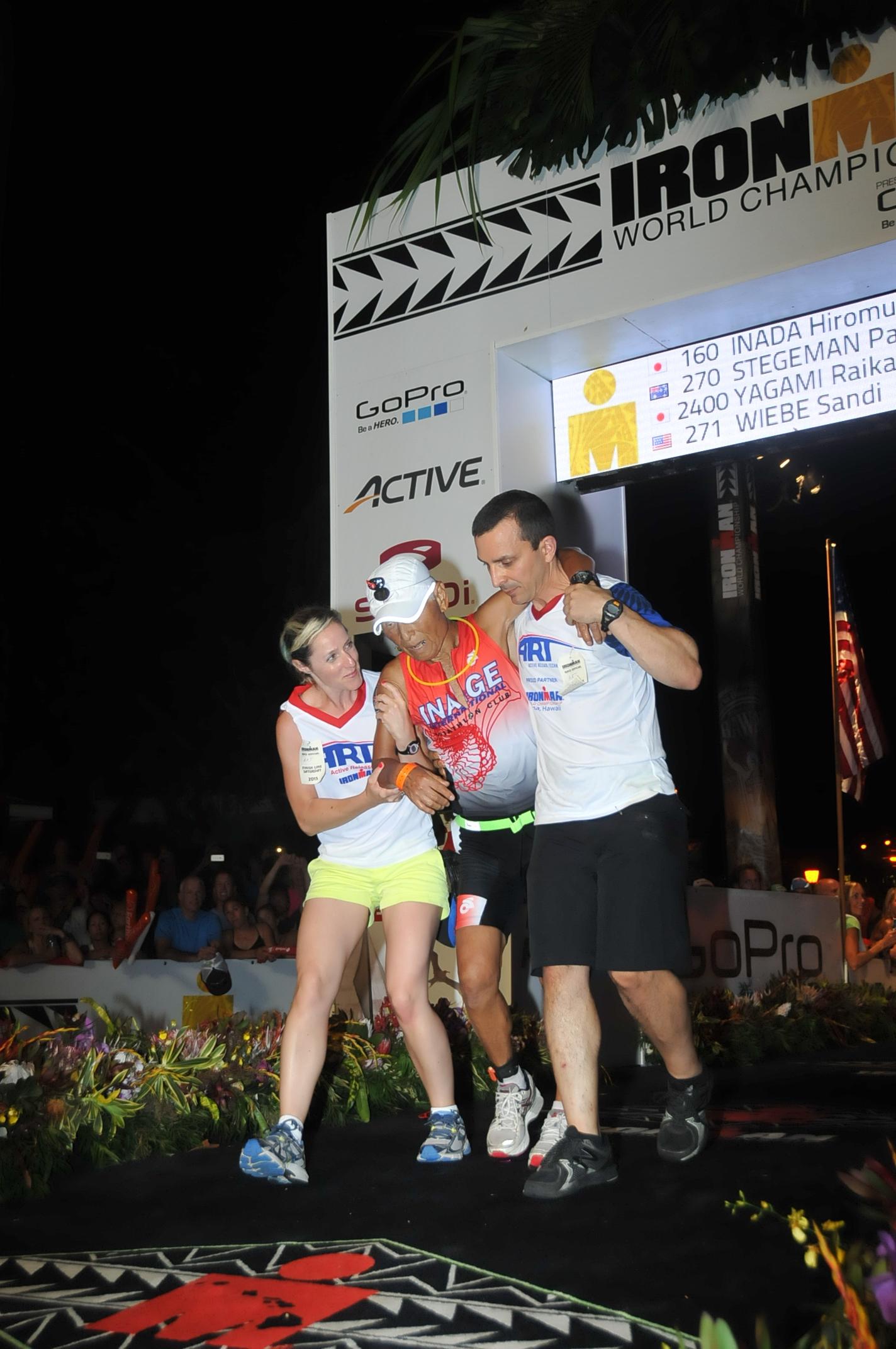 The event ran beyond smoothly! The only real hiccup was when I nearly broke my nose during my 10sec in the Hawaiian ocean!  Who knew walking only water up to your knee's would result in gymnastics inside a break-wave and your friend being whooshed out to sea! Once she returned back from Atlantis she informed me of my bleeding nose (which I already knew was injured) … but alas I only had one black eye the next morning (two black eyes is a key sign of a broken nose so I was in the clear!).  But, all  my drama aside, the best moments were the big sweaty hugs at the finish line from the athletes I helped the week leading up to the race!
I  had so many seek me out to tell me they did the whole thing pain free! (Perhaps that was a lot of adrenaline – they did do the Kona Ironman you know!).  I am so happy to be able to give to a community which has given to me through my journey to World Championships, and I am looking forward to many more opportunities like this … maybe even Kona again soon!
Brenna's pre-FL!P Work Experience
Altum Health University Health Network (UHN) Ottawa Site (2011-2012)
•Manage full caseload of complex orthopaedic surgical and non-surgical clients who require ongoing assessments and follow-ups with surgeons in Ottawa or in Toronto via telemedicine, thorough reporting, liaising between multidisciplinary medical/surgical team,  rehabilitation centre, WSIB, client and employer.
•Patient educator on topics of anatomy, physiology of pain, chronic pain and neuroplasticity, hurt vs. harm, pacing, nutrition, healthy lifestyle choices, stress and relaxation, sleep, injury prevention, injury management, goal setting, motivation, posture and ergonomics, sport ergonomics, etc.
Riverside Court Professional Physiotherapy Centre (2006-2011)
•Orthopaedic and sport medicine physiotherapy role as described above. Additional skills utilized included MVA documentation, including PAF and OCF-18 documentation, Aviva and Premier Health Care programs, WSIB documentation and coordination of work hardening programs and complicated care pathways.
Goodlife Fitness Centres (2008-2014)
• Spinning (indoor group cycling) instructor
Physiotherapy student placements (2004-2006)
• Kingston Military Base Physiotherapy Clinic • Kingston Injury Management Private Practice
• Stroke and Neurology Ward, St. Thomas' Hospital, London, England • Peadiatrics and Cardiac Care Unit, Kingston General Hospital
Panno Therapeutic Inc (Part Time 2003-2004)
• athletic therapist and production set medic

Brenna's Athletic Career and Youth Motivational Speaking Highlights & Info
Please visit Brenna's Athlete Facebook Page for athletic career highlights  and photos, as well as information on her continued support of sport and youth health through her youth motivational speaking endeavours.
To learn more about booking motivational speaking opportunities please contact Brenna directly at brenna@flipphysio.com