FL!P BIKEFIT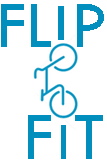 Why get hurt if you can avoid it?
Whether you're riding 10km or 110km, a hand me down commuter or a lightweight racer, why sacrifice feeling fabulous on your bike because you shrug off pain or rationalize numbness? Cycling is a repetitive sport; an average cadence of 80 pedal strokes a minute yields 4800 revolutions per hour. Although you likely don't want to admit it, overlooking annoyances can lead to bigger, and often limiting, issues later.
I have been road cycling for over 15 years, primarily to cross train for my competitive sport of trampoline. I quickly fell in love with cycling, but that meant I had to quickly minimize the risk of injury while cycling because no one wants to get injured cross training while gearing up for the Olympics.
I am passionate about injury prevention for many reasons, but mostly because early in my athletic career I have been injured … frequently. So, I know being in pain and limited is frustrating.  This lead me to London, England in 2013 to attain the prestigious international cycling ergonomic BIKEFIT certification designed for health care professionals.  The sport medicine field, including physiotherapy, continues to improve the understanding between optimizing body mechanics with improving sport performance, energy efficiency and injury prevention, allowing us to better assess and treat our athletes both on and off the bike.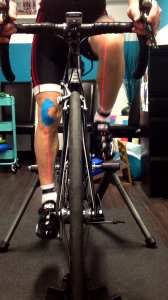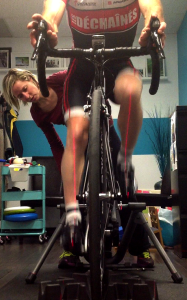 During a FL!P BIKEFIT importance is placed on:
individualization of the BIKEFIT
incorporation of a proper physiotherapy assessment
integration of the athlete in the FIT through portable video analysis
implementation of a home exercise program
initiation of a injury prevention plan
inclusion of a timely follow-up session
What makes you unique?
Everything!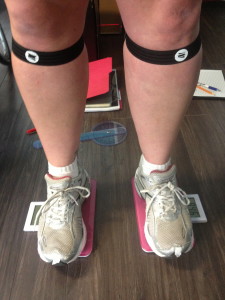 Your physicality, injury history & concerns, current & future goals, current bike & accessories, where, how  & how long you ride… shall I go on? 
You need a BIKEFIT that is unique for you. When it comes to pain and injuries consider how it is affecting you and your riding, and if you are sacrificing feeling fabulous on your bike?
What you need to bring: your bike, shorts and t-shirt (you will get a work-out), and cycling shoes if you have them. Please be sure if you have clips on your cycling shoes that they are removable (ie. Not totally stripped or rusted) as we may need to make adjustments to complete your fit.
What you need to know: FL!P uses a standard CycleOps trainer and has a through axle adapter if needed.  We are NOT responsible for any issues related to mounting your bike on this trainer. For further certainty, it is your responsibility to mount the bike on and off the trainer and replace your skewer so the tension applied to the trainer/frame and skewer are to your satisfaction.
FL!P BIKEFIT initial assessment will last between 2-4hrs.  The follow-up is usually scheduled 4-8weeks following the assessment and lasts 1hr.
Cost is $350 and includes the full BikeFit assessment and a follow-up
.
Please note: Physiotherapy is covered by most extended health care benefit plans. Please confirm with your insurance plan regarding your physiotherapy  coverage, as some plans require physician referrals.
BIKEFIT CANCELLATION POLICY:
Please note that due to the amount of time set aside for your 1-on-1 BIKEFIT the cancellation policy is 48hours notice for the assessment and 24hrs notice for the follow-up.  Any cancellations made within these periods will be charged in full.
For more information please contact Brenna at: brenna@flipphysio.com